Похожие видео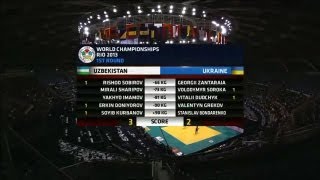 61 мес. назад
JF World Championship Teams 2013 UZBEKISTAN (UZB) 3 - UKRAINE (UKR) 2 RISHOD SOBIROV w 66 kg l ZANTARAIA GEORGII  MIRALI SHARIPOV l 73 kg w  SOROKA VOLODYMYR YAKHYO IMAMOV l 81 kg w DUDCHYK VITALII ERKIN DONIYOROV w 90 kg l GREKOV VALENTYN  SOYIB KURBANOV w 90 kg l STANISLAV BONDARENKO 3 2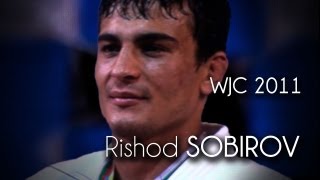 78 мес. назад
Join my PAGE on Facebook: http://www.facebook.com/DiCAPUA.Channel Join my GROUP too: https://www.facebook.com/#!/groups/DiCapua.Channel/ ..On the WAY...to be a Legend in Paris the Uzbek judoka Rishod SOBIROV (UZB) [http://it.wikipedia.org/wiki/Rishod_Sobirov] becomes World Champion 2011 for the second time in the category of -60 kilograms. He has found on his way: Hiroaki HIRAOKA (JPN) in the Final; Kim Won KIM (KOR) in the 1/2 Final; Ilgar MUSHKIYEV (AZE) in the 1/4 Final; Felipe KITADAI (BRA), Hermann ZOUNGRANA (BUR), Ludovic CHAMMARTIN (SUI). This show has been seen in the Palais Omnisports de Bercy in Paris. Music By: Professor Kliq - Bust This Bust That - http://www.jamendo.com/it/track/398208 ALBUM: Community Service - http://www.jamendo.com/it/album/49760?refuid=712148 Professor Kliq http://www.professorkliq.com License URL http://creativecommons.org/licenses/by-nc-sa/3.0/ Filmed with Handycam SONY HDR-SR12e http://www.sony.it/product/hdd-avchd-hard-disk-drive/hdr-sr12e ___________________________________________________ by Franco Di Capua archiect .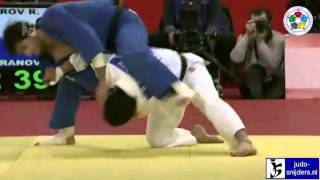 66 мес. назад
Judo 2012 World Masters Almaty. Visit http://www.judo-snijders.nl : The most complete judo information and judo video site on techniques, kata, rules and with thousands of categorized judo video's of all major tournaments since 1961 user-friendly indexed by tournament. The only site just for judo fun, no commercials
68 мес. назад
// Собиров(УЗБ) - Драгин(ФРА) Paris Judo Grand Slam 2013 // Большой Шлем в Париже 2013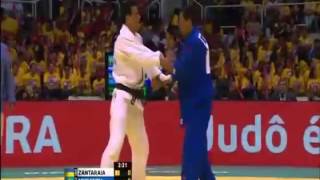 62 мес. назад
IJF World Championship Seniors 2013 27.08.2013 http://www.ippon.org/wc_sen2013.php MUKANOV, Azamat (KAZ) - ZANTARAIA, Georgii (UKR) 66 kg [1:16] ZANTARAIA: Shido [1:51] ZANTARAIA: Shido [2:57] MUKANOV: Shido [3:55] ZANTARAIA: Shido [3:55] ZANTARAIA: Shido (-) [4:09] MUKANOV: Waza-ari [4:38] MUKANOV: Shido [4:42] MUKANOV: Shido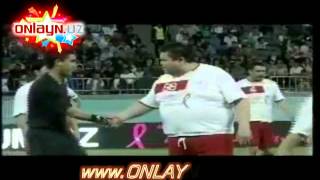 42 мес. назад
Here is a compilation of Baul An from Korea. He won a Bronze Medal at the Grand Prix in Düsseldorf and a Gold Medal at the European Open in Warsaw 2015. Some very good results for his age. For more compilations visit my channel!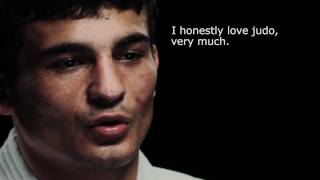 76 мес. назад
Judo Heroes - Sobirov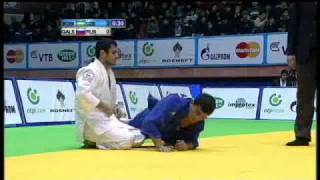 93 мес. назад
Judo World Masters in Baku 2011: -60kg final SOBIROV, Rishod (UZB) - GALSTYAN, Arsen (RUS)