Похожие видео
62 мес. назад
// Собиров(УЗБ) - Каримов(АЗЕ) Paris Judo Grand Slam 2013 // Большой Шлем в Париже 2013
44 мес. назад
JUDO ZANTARAIA, Georgii (UKR)-SOBIROV, Rishod (UZB) Bronze Final - 66 kg World Championships 2014 CHELYABINSK
37 мес. назад
Известные дзюдоисты ( не многие! )
62 мес. назад
// Собиров(УЗБ) - Драгин(ФРА) Paris Judo Grand Slam 2013 // Большой Шлем в Париже 2013
68 мес. назад
Дзюдочи Ришод Собировнинг отаси Рашид ака ўғли Лондон олимпиадасида кутилган натижага эришмаган бўлсада, унинг бронза медални қўлга киритганини бутун қишлоқ аҳли нишонлаганини айтади.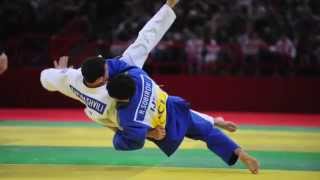 36 мес. назад
Rishod Sobirov Judo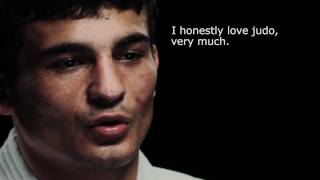 70 мес. назад
Judo Heroes - Sobirov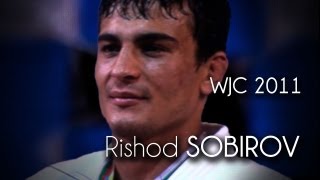 72 мес. назад
Join my PAGE on Facebook: http://www.facebook.com/DiCAPUA.Channel Join my GROUP too: https://www.facebook.com/#!/groups/DiCapua.Channel/ ..On the WAY...to be a Legend in Paris the Uzbek judoka Rishod SOBIROV (UZB) [http://it.wikipedia.org/wiki/Rishod_Sobirov] becomes World Champion 2011 for the second time in the category of -60 kilograms. He has found on his way: Hiroaki HIRAOKA (JPN) in the Final; Kim Won KIM (KOR) in the 1/2 Final; Ilgar MUSHKIYEV (AZE) in the 1/4 Final; Felipe KITADAI (BRA), Hermann ZOUNGRANA (BUR), Ludovic CHAMMARTIN (SUI). This show has been seen in the Palais Omnisports de Bercy in Paris. Music By: Professor Kliq - Bust This Bust That - http://www.jamendo.com/it/track/398208 ALBUM: Community Service - http://www.jamendo.com/it/album/49760?refuid=712148 Professor Kliq http://www.professorkliq.com License URL http://creativecommons.org/licenses/by-nc-sa/3.0/ Filmed with Handycam SONY HDR-SR12e http://www.sony.it/product/hdd-avchd-hard-disk-drive/hdr-sr12e ___________________________________________________ by Franco Di Capua archiect .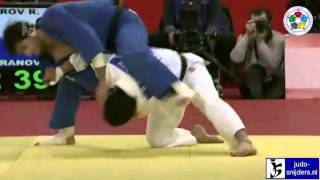 60 мес. назад
Judo 2012 World Masters Almaty. Visit http://www.judo-snijders.nl : The most complete judo information and judo video site on techniques, kata, rules and with thousands of categorized judo video's of all major tournaments since 1961 user-friendly indexed by tournament. The only site just for judo fun, no commercials